A powerful and intense male masturbator that both sucks and rotates.
Eden Fantasys Rotating Male Masturbator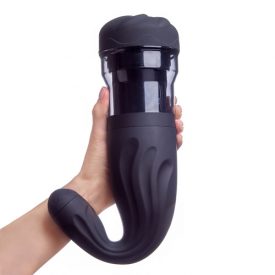 Male masturbators that rotate around the shaft and head of your cock have been popping up quite regularly over the few years, the best example being the now discontinued REV1000, but this simply named 'Rotating Masturbator' from Eden Fantasys, might be the first that actually not only rotates around your penis, but slides up and down it at the same time.
The opening of the masturbator resembles vaginal lips, but the up and down sliding motion is marketed as a blowjob like sensation. As the sleeve slides up and down your cock, soft 'ticklers' spin at speed around it simultaneously.
Both the spin and the 'sucking' are fast, powerful, and intense – perhaps too intense for some, although there are four speed levels. It will also help if you put a little bit extra lube in than you would normally for a masturbator.
This masturbator is big, and weighs over a pound, but due to it's intelligent and ergonomic design, it's easy and comfortable to handle.
Shop for the Rotating Masturbator at Eden Fantasys
Pros of the Rotating Male Masturbator
Rotating masturbator that sucks as well as spins
Powerful and intense
Easy to handle and operate despite size and power
A must buy for fans of rotating/spinning masturbators
Cons of the Rotating Male Masturbator
EXTREMELY powerful and intense
Rotating masturbators are not for everybody
Cleaning it can take a couple of minutes
Final Review Rating and Verdict
A unique and powerful masturbator that is surely now the king of rotating male sex toys. However, not everybody enjoys the spinning sensation of these kind of masturbators, especially those with very sensitive penises. But if your dick can handle it, you will be in heaven with this! 4/5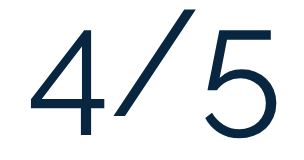 Shop for the Rotating Masturbator at Eden Fantasys