A tight fitting, snug male vibrator with a ribbed, self-heating inner sleeve.
Control Vibrating Warming Male Masturbator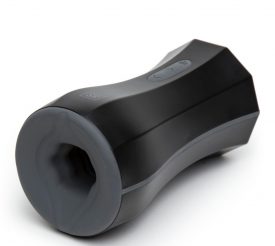 This luxury male vibrator from Control is a bit different from most on the market. It does have quite a tight fit, which might be too tight for larger men. But it does have the advantage that for most of us, it will fit snugly around the full length of our cocks. So unlike other vibrators for men such as the Cobra Libra, where you move the toy around your penis head in much the same way a woman uses a vibrator on her clit, or the Tenga Zero Vibrating Fliphole, which is really a stroker with vibration, you can really just slide your dick into this and simply play around with the amazing variety of vibration modes.
You don't have to thrust or move your penis around very much, just select from the TEN different vibration modes of the TWO independent vibrating motors, both of which can complement each other (so essentially you have 10 x 10 = 100 different patterns, pulses, and intensities to play with!).
This fully re-chargeable toy has also been marketed by Control as a potential aid for men suffering from erectile dysfunction. It's easy to see how it could theoretically help in that regard, being a toy that doesn't require any thrusting, but rather relying on the endless variety of vibration modes to get you hard and bring you off.
Shop for the Control Male Vibrator at Love Honey
Pros of Control Male Vibrating Masturbator
Luxury male vibrator with self-warming, ribbed sleeve
Two independent vibrating motors with ten fuctions each
Quick fire tubo button puts power to max when you near climax
Very well received by customers and male sex toy reviewers
Has been designed so that it may help with erectile dysfunction
Fully rechargeable
Final Review Rating and Verdict
A versatile and powerful male vibrator that should completely engorge your penis in a tight fit, with so many patterns of vibration to bring you to climax! 4/5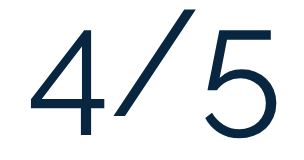 Shop for the Control Male Vibrator at Love Honey