The latest version in the famous Tenga Flip series of 'flip open' unrivalled male masturbators.
Tenga Flip Orb Orange Crash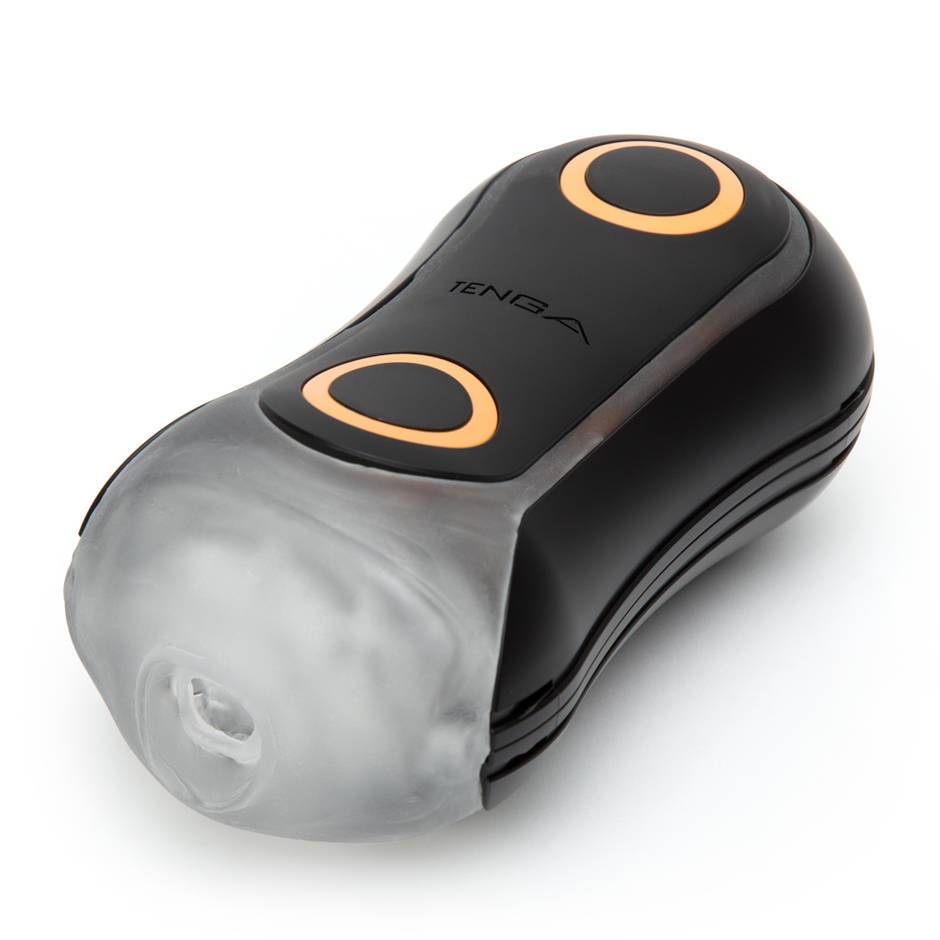 Tenga revolutionized the male sex toy market a decade or so ago with the Tenga Flip Hole. An intricately ribbed and nubbed male masturbator which could squeeze and suck your penis with no electrical power needed – just the soft touch of one of several buttons on the side, and the clever use of vacuum pressure would achieve the desired effect. But perhaps the defining feature of the Flip Hole, and what what gave it its name, was the unique way it was divided into two halves which allowed you to flip it open. This had the advantage above all of making it super easy to both lubricate and clean.
The original Flip Hole has gone through several new iterations and variations, and this is the latest formulation of the tried and tested model. The key difference and 'upgrade' of this new 'Flip Orb' is that ten super strong orbs – five in each half of the toy – have been placed inside the textured soft and squishy jelly like material of the sleeve. The effect is as intense and exquisite as you would hope from a Tenga designed toy. Take a look at the inside of the Flip Orb Orange Crash in the photo below.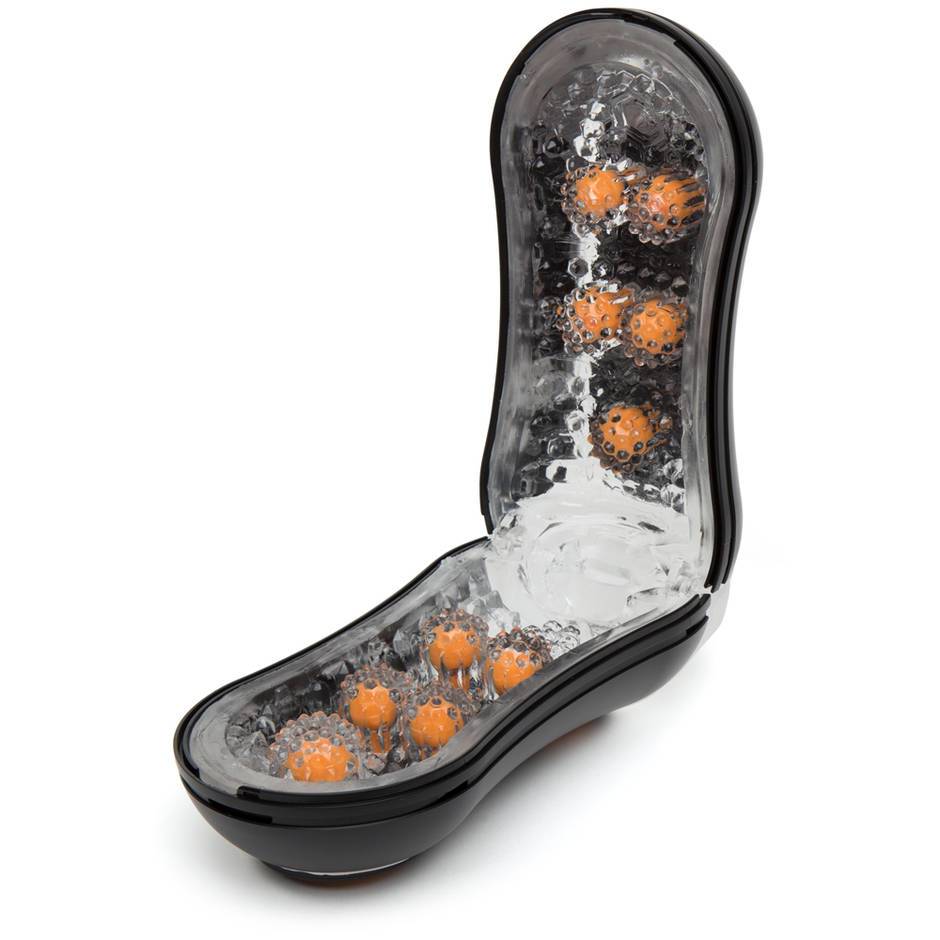 Shop for the Tenga Flip Orb Orange Crash at Lovehoney
And here is a really clear info video on the Tenga Flip Orb, both the Orange Crash (above) and its sister the Tenga Flip Orb Blue Rush. The difference between the two is essentially that surrounding the orbs in the Orange Crash is a more noduled texture, while in the Blue Rush, it is a ribbed design.
Pros of the Tenga Flip Orb
One of the best male masturbators just got better!
The inclusion of hard orbs makes the sensations even more intense
As easy to operate, lubricate, and clean as the other Flip Holes
Amazing value at just $79
Final Review Rating and Verdict
Another great addition to the Flip Hole range from Tenga. Their most stylish, ergonomic, and intense Flip Hole yet, and also the cheapest and best value for money!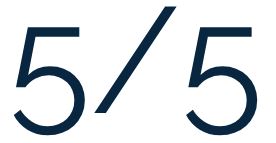 Shop for the Tenga Flip Orb at Lovehoney