An ambitious thrusting male masturbator that unfortunately doesn't hit the mark for most.
THRUST Pro Tech Thrusting Fantasy Male Masturbator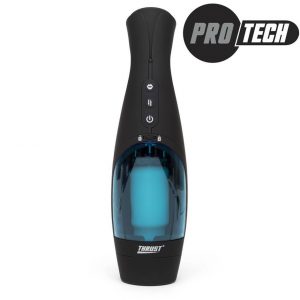 There are lot's of thrusting type automatic male masturbators appearing from China, but this is a new one that's produced or at least branded in the West by 'Pro Tech'. These type of automatic masturbators where the sleeve slides up and down your penis are usually marketed as blowjob machines, but increasingly they are simply described as 'thrusting', with the idea that they are realistic vaginas and they simulate (presumably) a girl riding up and down your cock.
An intriguing extra feature is that the toy produces 'responsive moans of pleasure' while you are using it.
The Pro Tech Thrust looks and feels ergonomic and stylish, with a simple button system to operate the two speed thrusts and two different patterns of thrust. Like most of these automatic strokers, it has a transparent case so that you can see the thrusting motion in action, as well as feel it.
But it's in the all-important 'feeling' part where this masturbator unfortunately falls down, at least for the majority of users. Some customers have complained that they can't even feel the thrusting motion and that the toy is a complete waste of money. A common complaint from men of even slightly above average sized penis is that the canal is very small and when fully filled, reduces the thrusting effect to almost unnoticeable.
However, some have had entirely different experienced and loved the thrusting sensations, which they found to be powerful, as well as being at appropriate speeds. Most seem to agree also that the toy is easy to clean, an aspect that some automatic masturbators fall down in.
Shop for the Pro Tech THRUST at Lovehoney
Pros of the Pro Tech THRUST
Easy to use two speed and two pattern thrusting automatic stroker
Easy to clean
Fully rechargeable
Comes with moaning pleasure sound effects
Final Review Rating and Verdict
A quite expensive automatic stroker that has too many dissatisfied customers to recommend it, particularly to men of above average penis size. There are many very similar automatic stroking toys like this that can be bought for cheaper prices at Best Vibe.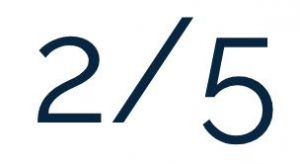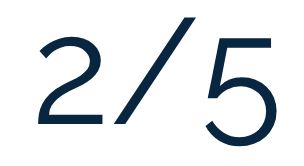 Shop for the Pro Tech THRUST at Lovehoney