An automatic blowjob machine and male vibrator in one!
LG-115C Vibrating Blowjob Male Massager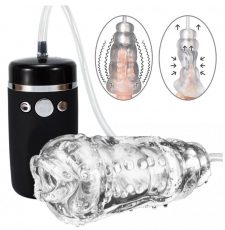 The LG-115C, also known simply as 'Male Masturbation Cup', is a very cheaply priced vibrating blowjob toy that promises to provide a very powerful bang for the buck. Namely, it claims to be more than simply a vibrating blowjob toy, but a vibrating automatic sucking toy. Does it deliver?
The LC-115C boasts 10 different settings, with five for the sucking/blowjob aspect, and five for the vibrations. Each setting does feel distinct, and it's certainly possible to have a very varied masturbation session with this toy, starting with some soft vibrations and/or gentle 'sucks', and ending with the thing on full power and guaranteed to drain your balls of all available content.
The sucking motion isn't bad, but don't expect a huge effect. The motors in the toy do actually visibly propel the masturbation sleeve up and down your cock (a little). I would say the sucking effect is similar to the much more famous and expensive Autoblow, but with the advantage of it being a lot quieter, and of course with a vibration feature. And to be honest, it's the male vibrator aspect of this toy that works the best. In fact, it worked so well for me, I would rate this toy as the best value male vibrator on the market currently, even without the 'blowjob' function, which really should be seen as an added feature.
Shop for the LG-115C Blowjob Masturbator at BestVibe
Pros Of The LG-115C
A powerful and quiet male vibrator, astonishing value under $40
Automatic sucking feature as effective as blowjob toys twice the price
Ten different settings for a great and varied masturbation fun
Nicely packaged and received within day from BestVibe
Final Review Rating for the LG-115C Vibrating Blowjob Toy
A powerful, yet quiet vibrating male masturbator at a very reasonable price, especially given it is also a (fairly) effective blowjob machine too!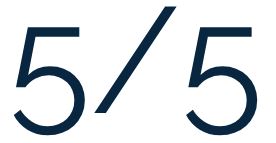 Shop for the LG-115C Blowjob Masturbator at BestVibe