Claims to be an automatic blowjob machine and male vibrator in one – but does is it really?
LG-115C Bestvibe Vibrating Masturbation Cup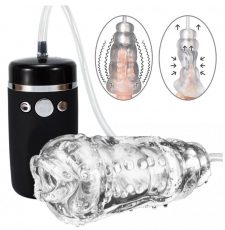 The LG-115C, also known simply as 'Male Masturbation Cup', is a very cheaply priced vibrating blowjob toy that promises to provide a very powerful bang for the buck. Namely, it claims to be more than simply a vibrating blowjob toy, but a vibrating automatic sucking toy. Does it deliver?
The LG-115C boasts 10 different settings, with five for the sucking/blowjob aspect, and five for the vibrations. Each setting feels only somewhat distinct, and it's certainly possible to have a very varied masturbation session with this toy, starting with some soft vibrations and/or gentle 'sucks', and ending with the thing on full power.
Has to be admitted, the controls are a little fidgety, and I was not able to distinguish between some of the settings or even understand their purpose.
The sucking motion isn't bad, but don't expect a huge effect. The motors in the toy do actually visibly propel the masturbation sleeve up and down your cock (a little). I would say the sucking effect is similar to the original Autoblow, but with the advantage of it being a lot quieter, and of course with a vibration feature. And to be honest, it's the male vibrator aspect of this toy that works the best, which isn't too bad for the very cheap price.
Shop for the LG-115C Blowjob Masturbator at Bestvibe
Pros Of The Bestvibe LG-115C
A decently powered male vibrator for the price
Claims ten different settings for varied masturbation fun
Cons Of The Bestvibe LG-115C
'Sucking' motion effect is very gentle
Quite noisy
Final Review Rating for the LG-115C Vibrating Blowjob Toy
A cheap Chinese toy that promises much but works better as a male vibrator than a blowjob imitator.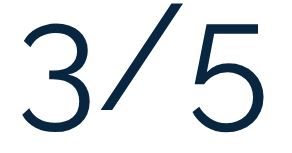 Shop for the LG-115C Blowjob Masturbator at Bestvibe